"More Than a Medal"
The Robb Centre is proud to be a collaborator of Lame Deer Films, operated by directors Clark Slater and Alex Goldstein.
Clark and Alex, both native New Yorkers, met at 7 years old (turning 8) at summer sleep away camp in upstate NY. For the next 7 years, they returned every summer to reunite as a bunk and keep their legacy alive. Since then, the two have remained best friends, with each forming careers in respective areas of film and the arts – documentary and branded story-telling (Clark), and reality TV development and producing (Alex). 
Donate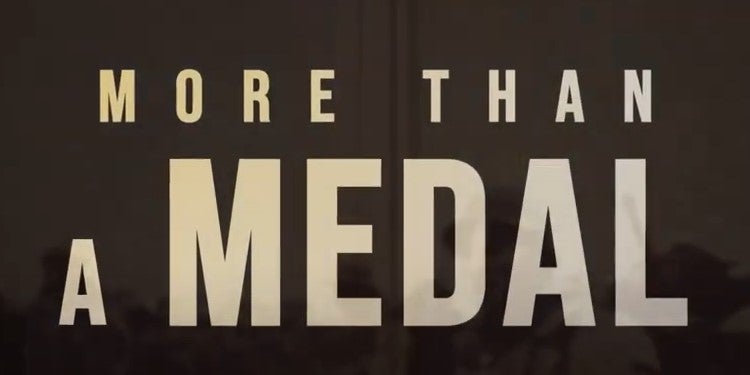 "More Than a Medal" Screening
MORE THAN A MEDAL is a feature documentary being made by Lame Deer Films (Generation Fuerza, 2018) in cooperation with the Valor Medals Review Team at the George S. Robb Centre (Park University, Parkville, MO). The film, produced over the course of several years, interweaves the efforts of the researchers working against time, untold heroic stories of courage on the battlefields of France and the experience of modern day descendants as they maintain cautious hope that their family members will be recognized. This compelling tapestry asks hard questions about what it means to be an American and debates how we as citizens can heal the wrongs of the past.
The Robb Centre gives our deepest appreciation to the following venues that have screened MORE THAN A MEDAL this year; the National U.S. Army Museum, the U.S. Navy Museum and Memorial, the St. Louis International Film Festival, and Sequoyah National Research Center at the University of Arkansas, Little Rock.
The first screening of MORE THAN A MEDAL was held at the National World War I Museum and Memorial, Kansas City, Missouri, on 24 March 2022, in celebration of National Medal of Honor Day on 25 March.