Joint Holdings
The George S. Robb Centre is the manager of military memorabilia held in Park University's Frances Fishburn Archives and Special Collections; The Robb Centre hosts multi-War collections and preserves stories related to Park College Alumni/Student Veterans.
Donate
Park College Alumni/Student Collections
Student personnel files, publications, and photographs from various Park College Classes (1917-1955) that served from the Civil War to Vietnam War.
Park College V-12 Program files and photographs.
Park College memorial materials of World War I and World War II Students/Alumni who were Killed in Action.
Military History at Park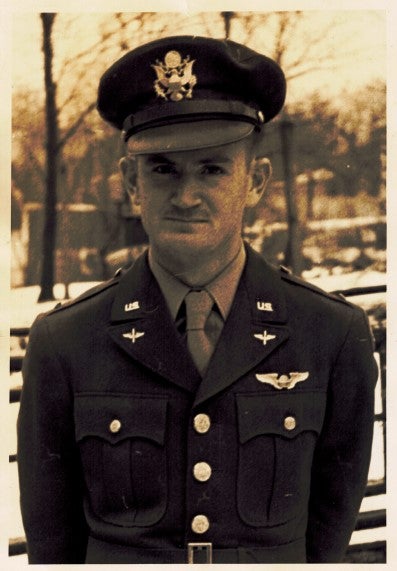 Fishburn Archives/Parkville/Platte County, Missouri Collections
The Kenneth Slusher Collection: a partial uniform, gas mask, and an assortment of paperwork/letters related to his time in the U.S. Army during World War I.
The Stan Rowson Collection: two complete uniform sets, paperwork, medals, photographs, and audio related to/discussing his service during World War II.
The Campbell-Chambers Family Collection: four members of the Campbell-Chambers Family's memorabilia (uniforms, photographs, paperwork) from World War I, World War II, Cold War, and Vietnam War.