Lecture Series
The inaugural Great War Institute Lecture Series will focus on the life and service of Colonel Charles Young, (1864-1922).
Born to enslaved parents on 12 March, 1864 in May's Lick, Kentucky, Charles Young was the third African American to graduate from the U.S. Military Academy West Point, first African American National Park Superintendent (Sequoia National Park, California), first Military Attaché to Haiti and the Dominical Republic, and first African American Colonel in the U.S. Army. The legacy of Colonel Young's service in the Indian Wars, Spanish American War, Philippine American War, Pancho Villa Expedition and World War I are continued through the Charles Young Buffalo Soldiers National Monument in Wilberforce, Ohio, and collection held in the National Afro-American Museum and Cultural Center. 
Donate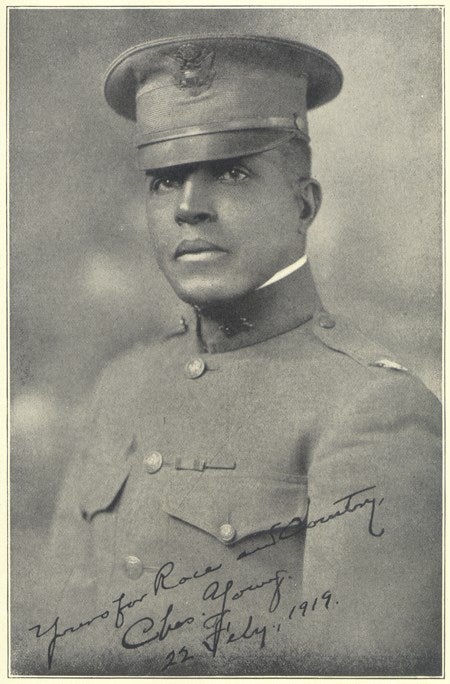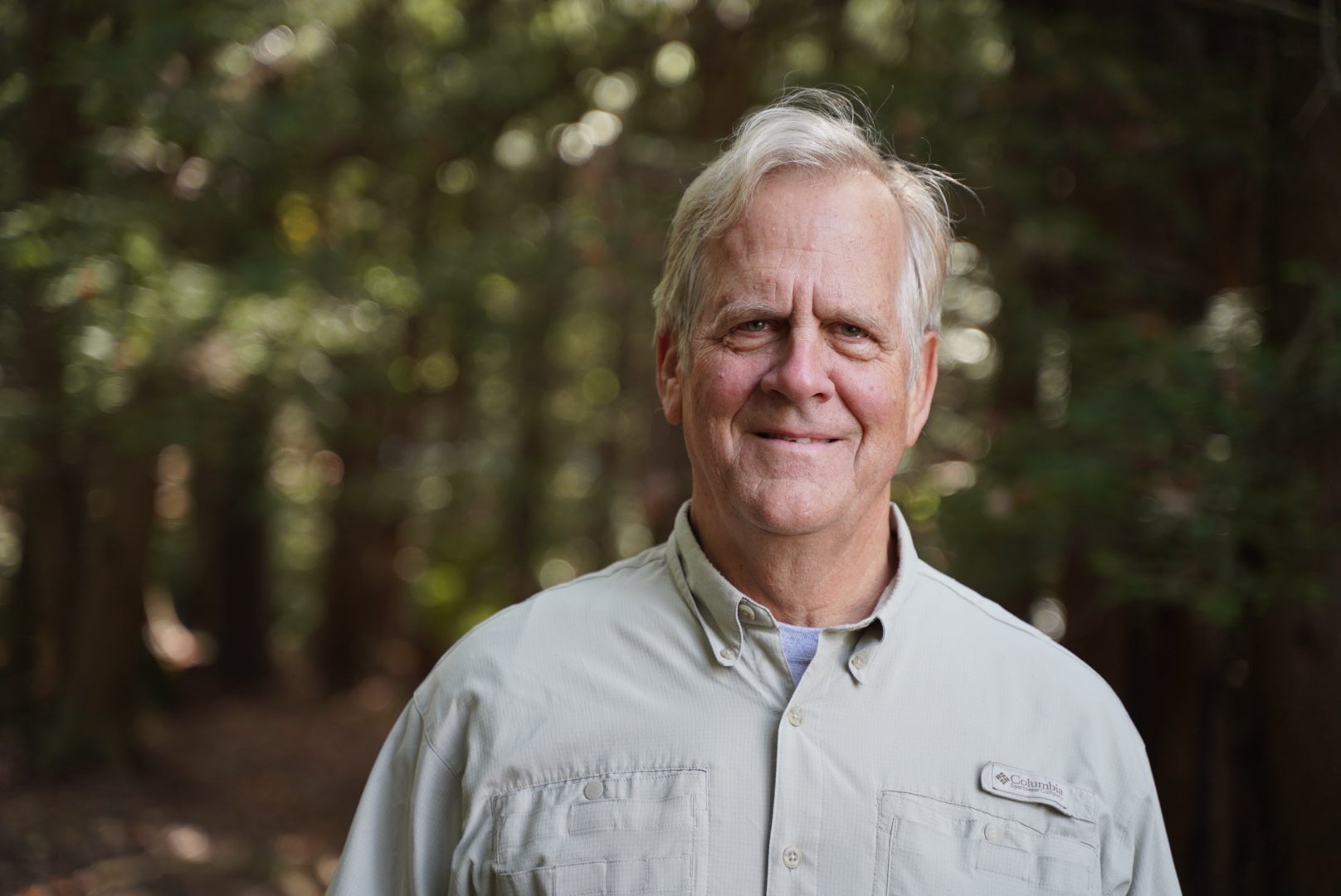 Speaker: Brian Shellum
Brian Shellum is an author and historian who writes about African American and military history.  He retired in 2015 as a senior intelligence officer with the Department of Defense in the Joint Improvised Explosive Device Defeat Organization.  Prior to that, he served as a government historian at the Defense Intelligence Agency (DIA) for 12 years.  He retired from the U.S. Army after service as an armor officer and West European foreign area specialist.  His career highlights include various troop assignments with tank units, a tour as an army attache in Bonn, Germany, Gulf War service with the 2nd Brigade, First Armored Division, and work as a senior political-military analyst at DIA.  He lived and studied for ten years in Germany and speaks fluent German.  He graduated from the U.S. Military Academy at West Point, holds a graduate degree from Campbell University, and studied at the University of Bonn.  His military decorations include the Bronze Star Medal and the Order of St. George.
In addition to a number of classified and unclassified government publications at DIA, Brian Shellum authored three books titled Black Cadet in a White Bastion: Charles Young at West Point, Black Officer in a Buffalo Soldier Regiment: The Military Career of Charles Young, and African American Officers in Liberia: A Pestiferous Rotation, 1910-1942, all published by the University of Nebraska Press.  He was invited to present the annual Redmond Kernon History Lecture at the Presidio of San Francisco in 2014 and the inaugural Veterans Day military history author symposium at the Smithsonian National Museum of African American History and Culture in 2016.  His fourth book, Buffalo Soldiers in Alaska, Company L, Twenty-Fourth Infantry, will be published by the University of Nebraska Press in November 2021.
More From Brian Shellum

Co-Host: The National World War I Museum and Memorial
The National WWI Museum holds the most diverse collection of World War I objects and documents in the world and is the second-oldest public museum dedicated to preserving the objects, history and personal experiences of the war. The Museum takes visitors on an epic journey through a transformative period and shares deeply personal stories of courage, honor, patriotism, and sacrifice. Designated by Congress as America's official World War I Museum and located in downtown Kansas City, Mo., the National WWI Museum inspires thought, dialogue and learning to make the experiences of the Great War era meaningful and relevant for present and future generations.
Visit the World War I Museum and Memorial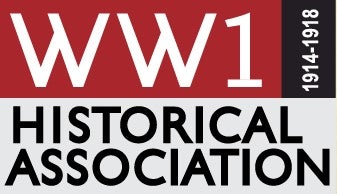 Co-Host: The World War I Historical Association
The World War One Historical Association (WW1HA) is a non-profit 501(c)(3) organization committed to promoting interest in the period of 1914-1918 and perpetuating the memory of all those who served their nations. WW1HA strives to build an awareness of the First World War and its profound and lasting effects through our print and digital publications, our regional chapters' programs, battlefield tours, the annual Tomlinson Prize for the best new book on the period, and annual events that feature speakers from around the world.
WW1HA was created in 2011 by the merger of the Western Front Association – US Branch and The Great War Society. Both organizations had been active since the 1990s.
Visit the World War I Historical Association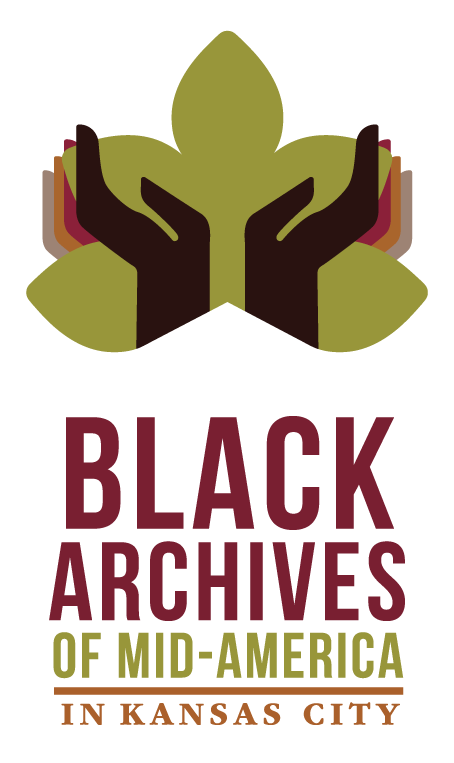 Co-Host: The Black Archives of Mid-America
The mission of the Black Archives of Mid-America in Kansas City, Inc. is to collect, preserve and make available to the public materials documenting the social, economic, political and cultural histories of persons of African American descent in the central United States, with particular emphasis in the Kansas City, Missouri region. Black Archives of Mid-America is an educational resource and provides access to its collections for research, exhibition and publication to honor our community heritage and to catalyze public awareness.
Visit the Black Archives of Mid-America

Co-Host: The Harry S. Truman Library and Museum
Established in 1957, the Harry S. Truman Presidential Library & Museum preserves and provides access to President Truman's historical materials.  Through engaging exhibits and programs, the Library aspires to reach a broad and diverse audience in a continuous effort to keep President Truman's life and legacy alive, emphasizing his ideals of citizenship, learning, and service.
Visit the Harry S. Truman Library and Museum